Posted on 18 May 2021 by tom
Path Master LED Solar Bollard Designed With Dark Sky Movement In Mind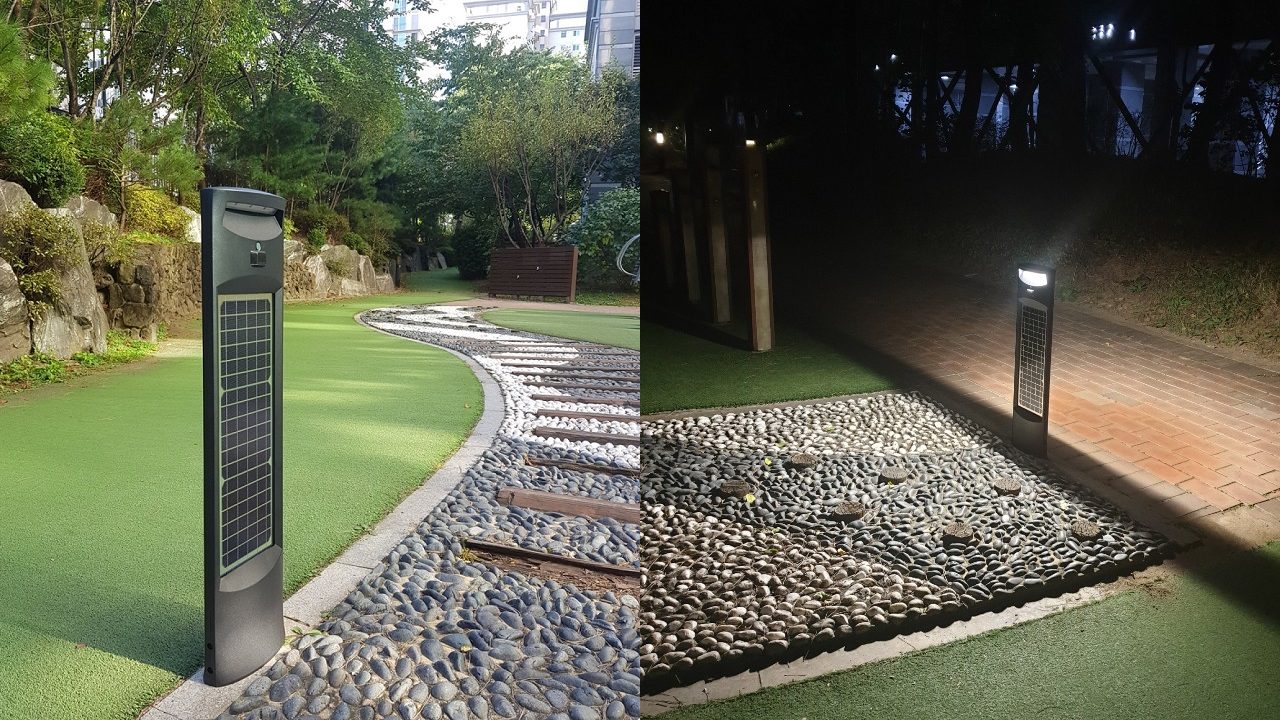 A specialist UK LED lighting company has introduced a new range of LED solar bollards designed with dark-sky supporters firmly in mind.
Procure Direct, which supplies the Invo brand of LED lights, has this month added the Path Master to its range.
The Path Master's innovative design casts all of the bollard's light downwards to the ground.
A motion-sensing LED solar-powered bollard with battery power, the Path Master has been designed for outdoor use where no electrical power is available or where energy saving is demanded, and at the same time, upward light emissions are undesirable.
Made from aluminium and producing 2,000 lumens, the Path Master has a 160-degree sensing angle and offers an eight-meter diameter of light, which can be emitted from both sides or just one side of the bollard.
Capable of being installed on both concrete and lawn, the Path Master offers two working modes: a sensor mode and a constant light mode. In sensor mode, the LED provides full brightness when movement detected, and 15% brightness after the movement has ended. In constant light mode, the Path Master automatically turns on at dusk and stays at 50% brightness until dawn, or it powers off.
"We believe this new bollard is a real game-changer," says Spencer Coffin, director of Procure Direct. "Over the years, we have been asked repeatedly if we can provide an easy to install, solar-powered LED bollard that offers excellent lighting without impacting on the area above it. Developing the Path Master has taken several years and considerable investment, but we've done it, and we're really pleased with the end product. I think it will be very popular with rural sites, such as forest and woodland car parks, where rare wildlife is found and in residential areas where developers want to minimise light pollution. Hopefully, the Path Master will fit the needs of people keen to embrace the aims of the dark-sky movement. Not only this but as the light is projected to the ground we believe that it will be very beneficial to bats as again no light goes up."
The dark-sky movement is a campaign to reduce light pollution. By reducing light pollution, stars become more visible at night, and the health, safety and well-being of both people and animals are said to improve. Energy costs are also reduced.
With a five year warranty, Procure Direct says the Path Master has a 20-year life span and is IP65 waterproof and IK8 impact resistant.
Established in 2005, Procure Direct designs, manufactures and installs LED lighting solutions across the private and public sector.
In the last 16 years, Procure Direct has worked with a wide range of clients, including Lincolnshire County Council, NPower, Mitie, Saint-Gobain and Kier and over 90 schools and Colleges.